Henry Cath creates and manufactures lighting and furniture in Marrakesh
Its collections revisit Moroccan craftsmanship by bringing a personalized touch. The company has also specialized in tailor-made manufacturing for professionals since 1997. Located in the heart of the industrial district, a 600 m2 show-room welcomes you.
With the aim of producing an extremely high quality finish, Henry Cath has chosen to bring together over 40 qualified craftsmen in one place and it has set up several workshops : metalwork, woodwork, ironwork, painting, lamp shades. This production capacity enables the demands of professionals and private individuals both in Morocco and abroad to be met.
OUR STORY
A passionate couple, inspired by Marrakesh and its craftsmanship.
---
The story of Henry Cath is that of a Parisian couple arriving in Marrakech in 1997. Fascinated by Moroccan craftsmanship Henry and Catherine soon broadened their experience. Their first venture was to open a workshop producing lamp shades and frames in the Guéliz district. Very quickly, their style caught on : decorative items and elegant lighting with an oriental touch. The quality of the finish and the uniqueness of the designs have become the signature of innovative creations that are entirely hand made.
---
Fondateur et Gérant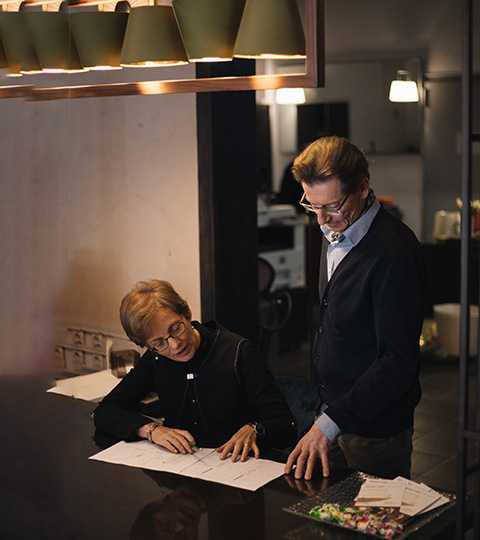 Henry and Catherine
WELCOME IN
OUR SHOWROOM IN MARRAKESH
A place to inspire you in your quest for originality and elegance
The different models available or to order are displayed in 600 m2 in the heart of the Sidi Ghanem industrial zone.
Open to professionals and private individuals, this space is a source of inspiration for the decoration of your interior or your garden. Articles from the brand such as lamp shades, lamps and mirrors are also on sale according to availability.
You are very welcome to pay us a visit in order to discover this exceptional space which pays tribute to the fusion of tradition with modernity.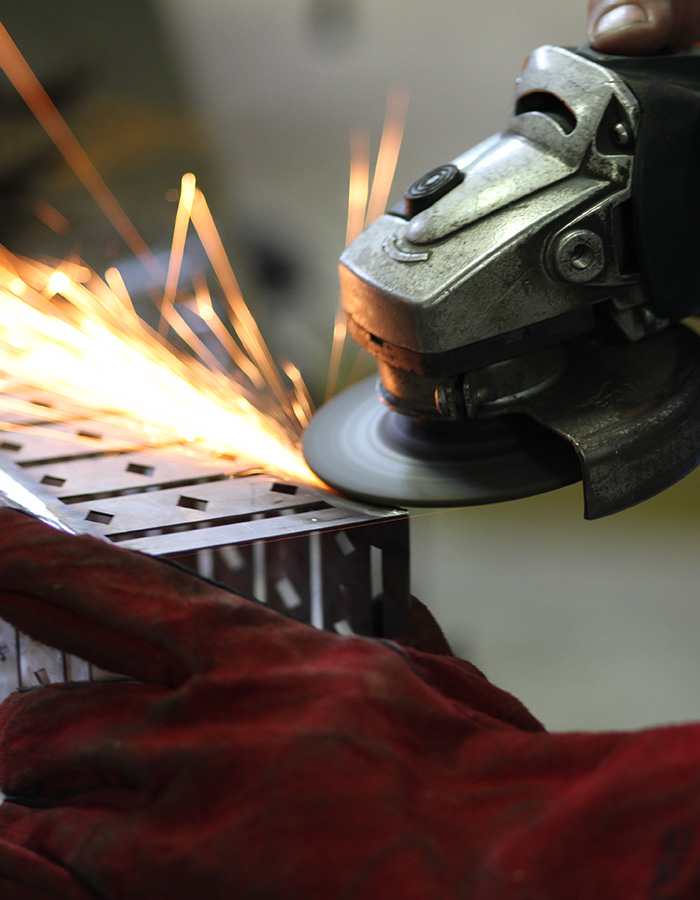 About us
Driven by a sense of family, Henry Cath has anchored its destiny with men and women who have gained rare skills as part of the team.
Through our founding values, man is at the heart of our activity. Henry Cath respects the Moroccan labour legislation and ensures a monthly income for all its employees.
A LITTLE STROLL AROUND
Once upon a time in Marrakesh, Henry and Catherine… From the very moment they arrived, their designs were inspired by the magic of the ochre city with its earthy colours, its joyful throng, the unusual materials…
Almost immediately, through contact with local craftsmen, they were gifted with new know-how. They will be forever grateful to this city and to its residents for having opened their doors to them.
To find out more about our creations.
TAKE A LOOK AT OUR DIFFERENT CATEGORIES